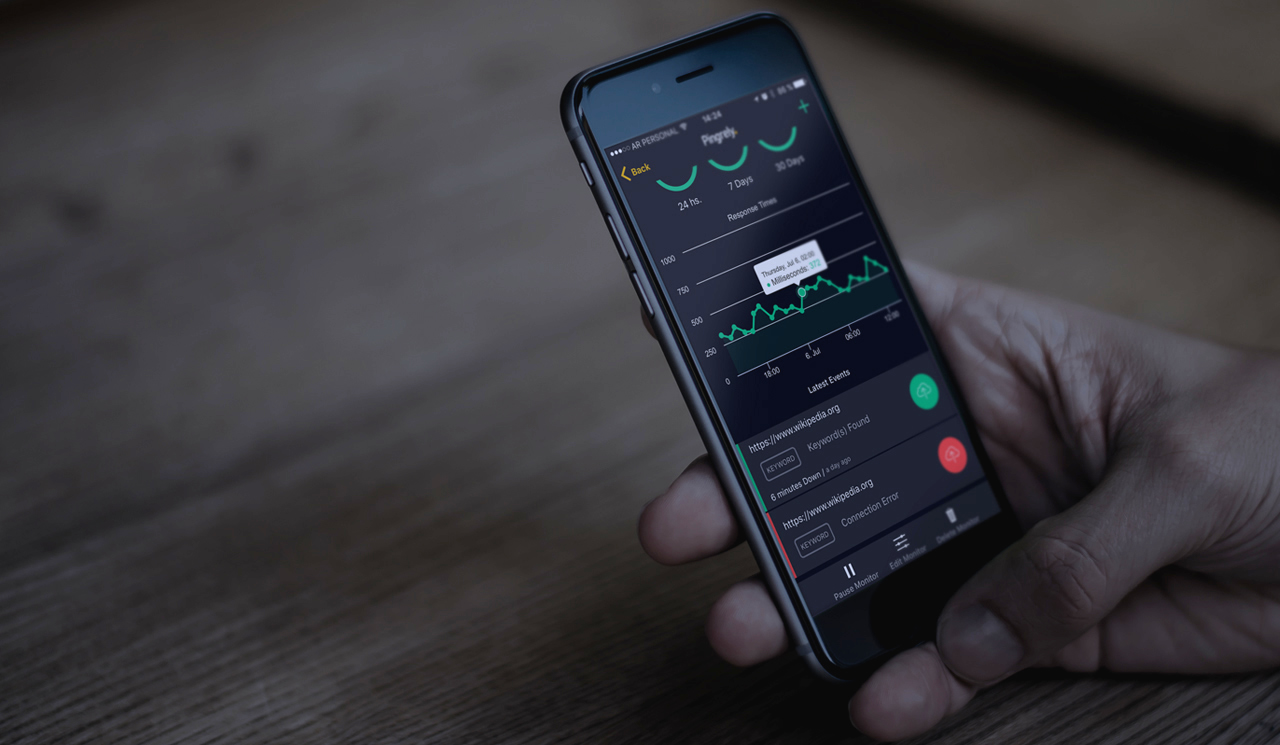 Monitor your website from anywhere with our App for iOS and Android
Now you'll not only receive email alerts when your website is down, you can also receive notifications and operate your control panel from your mobile without needing your PC.
Through our app you can not only view your websites and server's status but you can also add new monitors, modify existing ones, configure checkup locations, see the latest incidents, make language changes and much more.
You'll receive instant Push notifications in case of an error in your website performance, alerting you about the problem so you can easily solve it.
Download our app for free at the official stores and start enjoying the possibility of controlling your monitoring from wherever you are.
With our App you'll have the whole control at the reach of your hand!
GO TO GOOGLE PLAY
GO TO APPSTORE